Neucor now on exhibit in the library of innovation with Material ConneXion®
Company News
Neucor, has been voted in, and is now on exhibit in the library of innovation with Material ConneXion®.
Neucor was voted one of the best in its category, it has was selected among the top 15 materials entering Material ConneXion® library this past quarter, and, as such, it was included in the Active Matter innovation box.
This box of innovation is sent to 100 Material ConneXion® members from global corporations in the interior design, architecture, industrial design, product design, fashion, retail and electronics industries, among others, delivering inspiration and design innovation to top corporate decision-making executives, while providing us the opportunity to generate inquiries on our product.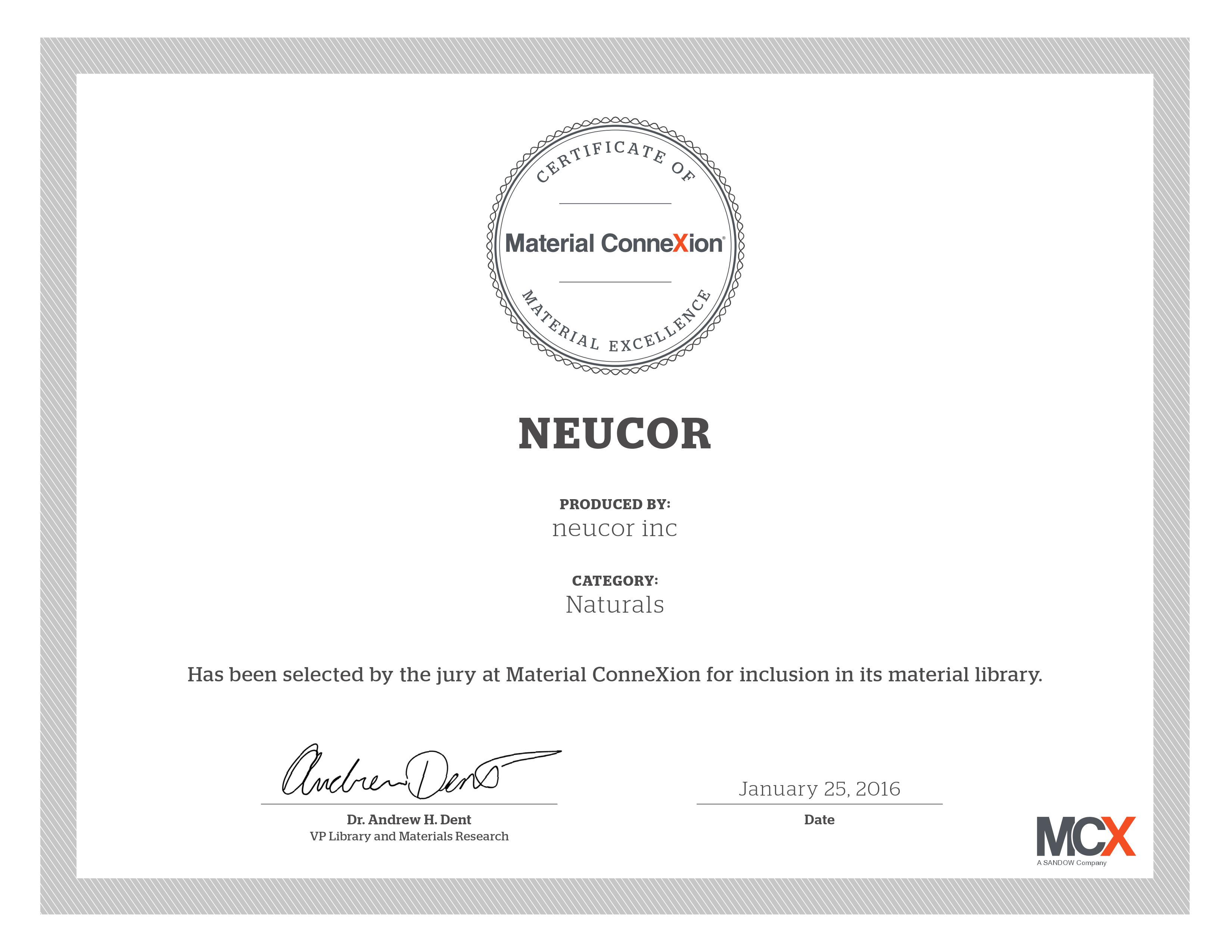 Back To Blog